There are tours and then there are tours. We like to think Follow the Tracks falls under the latter. Not only do we offer one of the most unique ways to tour Mongolia, but we also offer one of the most comfortable.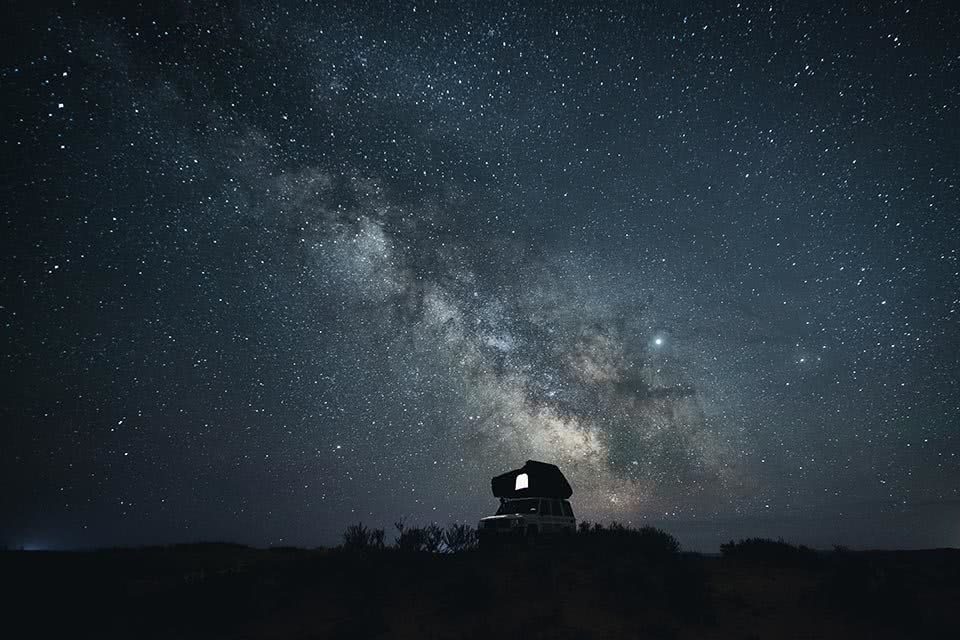 That's because we ourselves know a thing or two about traveling in style. That's why each tour booked with us includes:
A 4x4 UAZ Patriot or Toyota Landcruiser equipped with an iKamper roof top tent as well as a Petromax camp kitchen setup.
A tablet with our navigation app, safety, and location videos that are all available offline.
Shopping assistance on arrival day.
The chance to hang with nomads and ride camels and horses and experience real nomadic living.
Pre-arranged 3* hotels and ger camps when you're not sleeping in your iKamper roof top tent.
Access to Max Muench's Photography Masterclass that includes 40+ lessons about photography, editing, and how to run a business as a photogreneur.
Airport transfers to and from Chinggis Khan International Airport in Ulaanbaatar.
A SIM card for internet and mobile calling while in Mongolia.

Each tour booked with us does not include:
International flights into Chinggis Khan International Airport.
Travel insurances, personal VISA, PCR and other COVID-related costs.
Fuel during your Follow the Tracks adventure.
Food (except for hotel breakfasts) and personal sleeping bag.

With currently six routes to choose from – Fox, Gobi Bear, Camel, Eagle, Yak, and Horse – and with the opportunity to book a trip from May to October, choosing which self-drive tour itinerary to go on first is the hardest choice you'll be faced with. Everything else you need to survive 7 – 22 days exploring the remotest corners of Mongolia, we have covered. Including your car camping setup.

Here's what we mean when we talk about having a fully self-sufficient car camping setup during your self-drive Follow the Tracks road trip.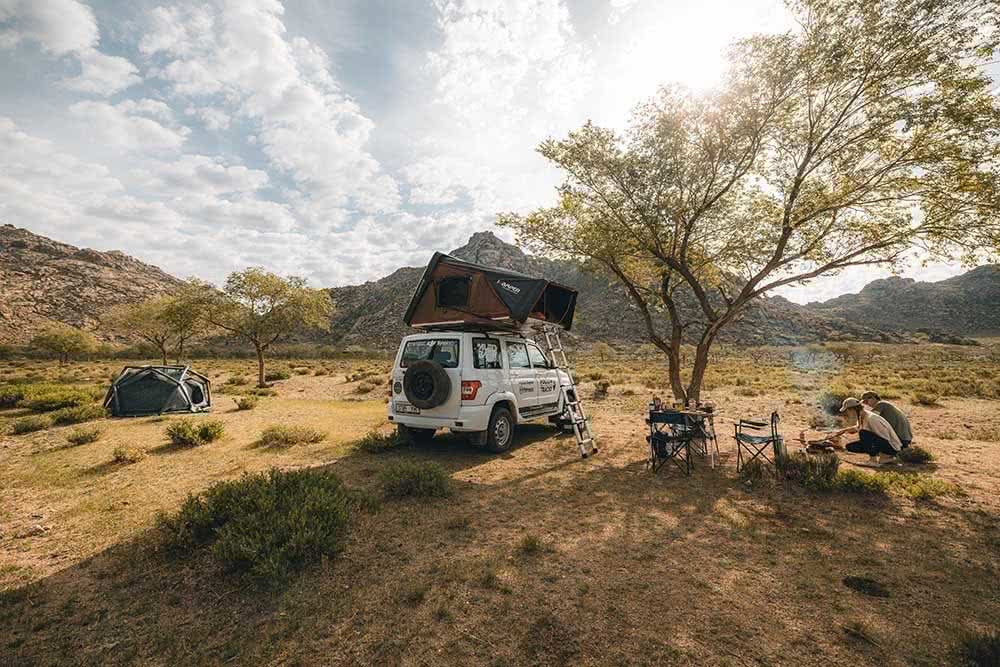 Let's start with the basics.
Car camping is when you rely on your vehicle not only to get you from one point to another, but when you also rely on it as your shelter, mobile kitchen, remote office, and everything else in between.

There are several ways to car camp. And no wrong way to go about it. Which is what makes it so fun. You can make it as comfortable or as bare minimum as you like – you have an entire vehicle to configure to your tastes, after all.

We ourselves prefer using a roof tent, cooking with Petromax camp cook wear, and equipping our rental vehicles with everything we need to get out of difficult situations so we can live in the moment while adventuring across the steppe.

But there are a few things to know about traveling this way – especially when it comes to sleeping in a roof top tent, something many of you might be doing for the first time during this adventure.

Roof top tents are nothing to be afraid of. In fact, they are one of the easiest, safest, and quickest ways to camp. They provide an added layer of comfort that traditional tents don't offer. And don't even get us started on sleeping inside a car without a proper bed setup – we're too seasoned for that.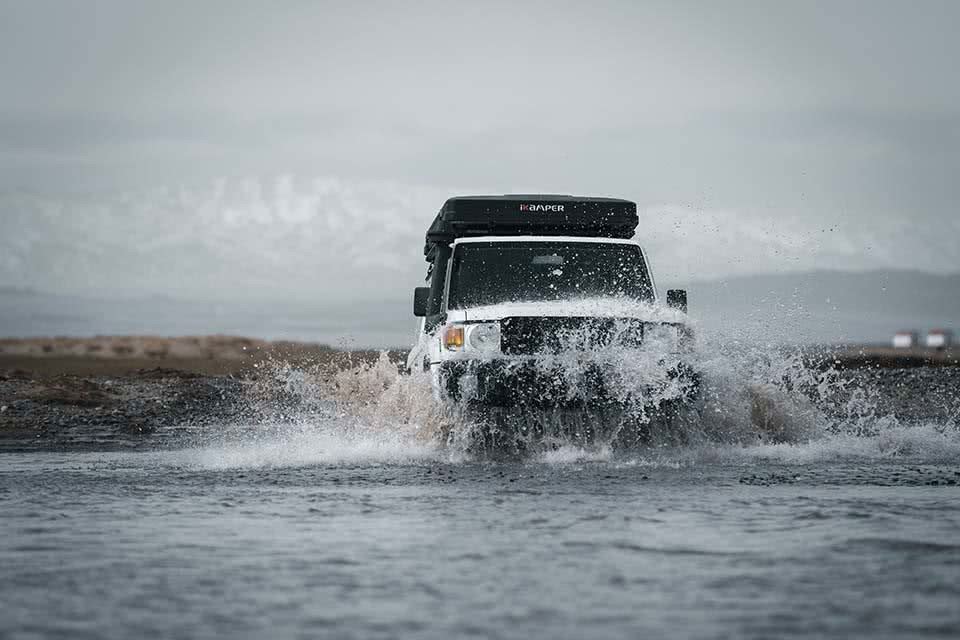 Below we explain some of the basic things you should know about camping with an iKamper roof top tent, from how easy it is to setup to what to general advice for camping in Mongolia.


Which iKamper roof top tent is installed on Follow the Tracks vehicles?
Each Follow the Tracks vehicle is equipped with a Skycamp 2.0 or Skycamp 3.0 iKamper roof top tent. We chose this roof top tent for several reasons, including reliability, durability, and the fact that it includes a king-size bed that can sleep four.
The tent can be set up in about 60 seconds and the hard shell makes it a sturdy option in Mongolia's often dramatic weather.
How do I set up the iKamper roof top tent when I'm on the road?
Setting up the Skycamp 2.0 and 3.0 is extremely easy and can be done in about 60 seconds. You don't even need any experience setting up a roof top tent.

Once you unlock and unlatch the hard shell top, you simply let it do its thing. Hydraulic arms inside the tent will open it up as you flip out and pull down the ladder. Insert the additional pegs into the front awning and you're ready to go.

If you do need additional help setting up the tent, the Follow The Tracks Samsung tablet is loaded with special instructions just for this instance.


Roof top tent vs camping tent – what are the main differences?
Roof top tents add additional protection to the camper. Not only when it comes to wind, rain, and other weather conditions, but against the cold, hard ground as well. There is a mattress inside the rooftop tent that allows for comfortable sleeping without the need to inflate or unroll (and most importantly, remember to pack) a sleeping pad.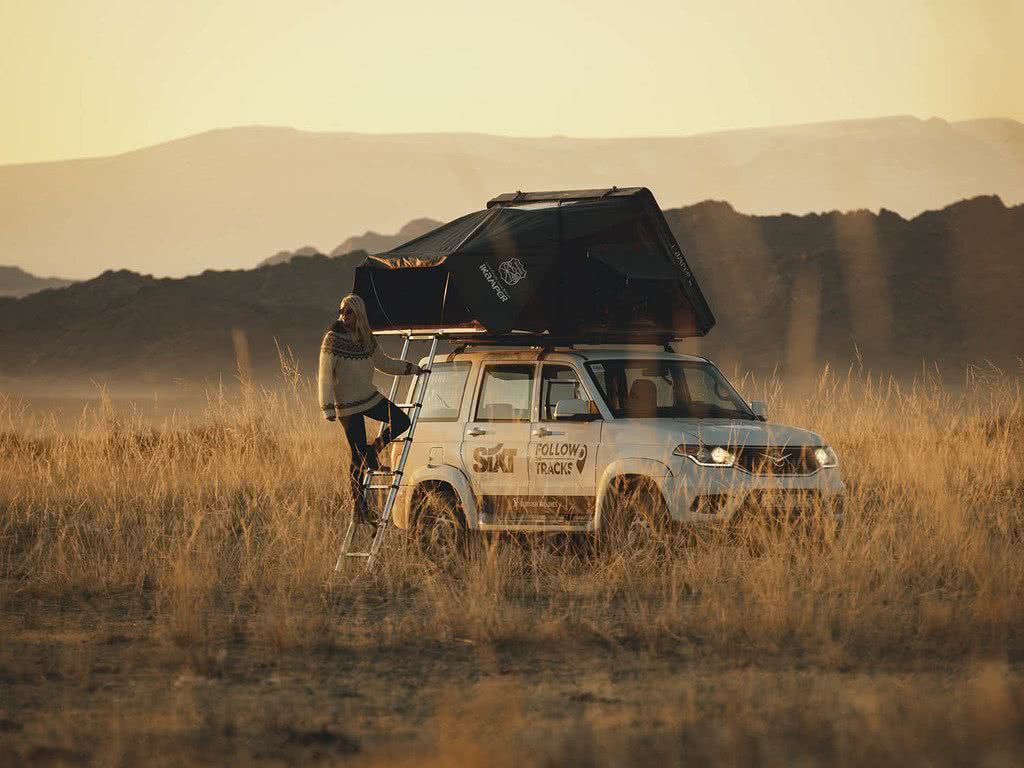 Camping tents are great. So great that we additionally have a Heimplanet tent available with our rentals, if you prefer this type of camping instead. Or, if you're traveling in a larger group and you prefer additional privacy.
Between the roof top tent and Heimplanet camping tent, you can easily sleep and find privacy for four – even five people – during your tour of Mongolia.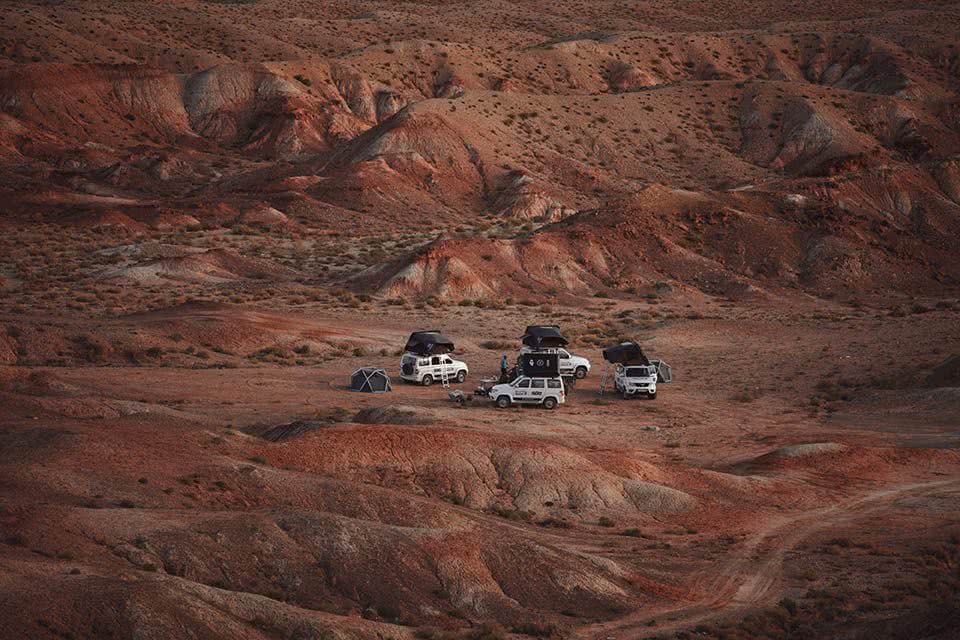 What do I need to know about setting up a campsite in Mongolia?
While we've already figured out your route for you, there are a few things to know about setting up a campsite in Mongolia.

First, you can camp anywhere. Where there's land, there's the right for you to camp. No land is considered off-limits if you're able to access it. If there's a fence, simply find somewhere else to camp. Additionally, camping inside National Parks is allowed.

Second, expect visitors. The moment you think you're alone, a herder will come out of nowhere and want to have a chat. Don't be alarmed, they're more curious about you than you are of them. Offer them a bite of whatever you're eating (we don't recommend offering alcohol) and don't forget that smiles and hand gestures go a long way.

Last, but not least, be sure to pack everything out. Mongolia is an extremely beautiful country, and we want to keep it that way. Trash is hard for herders to dispose of in remote soums (villages), so try to bring everything with you back to the city, if possible.


Will it be hot inside my iKamper roof top tent in the summer?
No. Mongolian nights can get chilly, in fact.

Plus, the great thing about these roof top tents is that the side walls have screened windows that zip open and close so that you can feel (or not feel) the nice summer breeze throughout the night.


What if it starts raining – is my roof top tent waterproof?
Yes. These tents are extremely weather-proof, which is why we chose them.
While they might be loud in the wind, this is part of the camping experience. We've put these roof top tents through some wild weather situations and they haven't let us down yet.



What else do I need to know about camping with Follow the Tracks?
For more frequently asked questions about our Follow The Tracks tours, and what it's like to road trip across Mongolia, visit our FAQ page.


---