You've landed in Mongolia, been picked up from Chinggis Khan International Airport, checked into your hotel room, and can finally breathe a sigh of relief from landing in Mongolia where your big adventure is about to begin.

But now what? Well, after a much-deserved shower, a hot meal to make you feel human again, and a cocktail or three to make you forget about your jetlag, it'll soon be time to start thinking about the last things you need to do before leaving the city on your Follow the Tracks self-driving tour.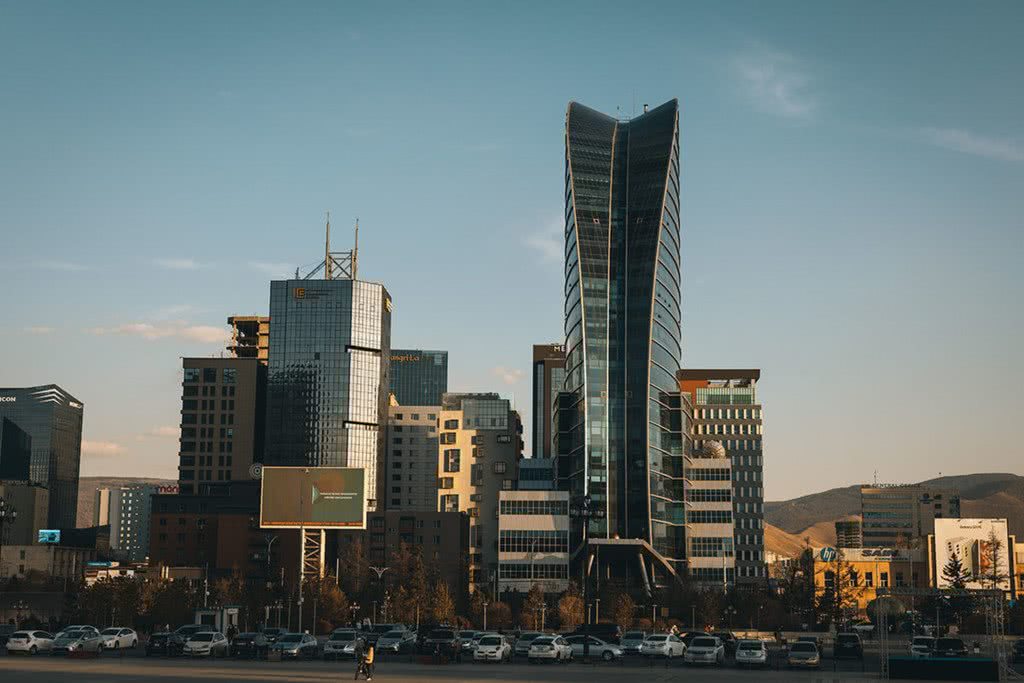 Things like food, water, and those last pieces of outdoor gear for having a fully self-sufficient adventure.
Nothing too crazy. But nothing that should be taken for granted either. Mongolia is a remote place and that means should always be prepared. Once you leave the capital, sometimes there's no telling what you'll find in an emergency.

So, here's everything you need to know about what – and where – to buy everything you might need (and more) for your Follow the Tracks self-driving road trip across Mongolia.


What to Put on Your Grocery List
While hotels and ger camps are included in every Follow the Tracks itinerary, you won't be staying at one every night of your trip. That means, most breakfasts, lunches, and dinners will be in your hands. Try to plan your meals wisely and try to plan them ahead of time.

Pastas are always easy to make on the road, as well as sandwiches. Oatmeal is a great breakfast that will keep you full throughout the day and only requires hot water to make. Canned beans and chili are great for an end of the day comfort food that will leave your body satisfied throughout the night. (Just don't forget a can opener!)

Basically, don't overthink your meals (unless that's your style – and then by all means go for it!) and try to keep them down to as few pots and dishes used as possible. The more you dirty up, the more you need to clean – and the more water and time you'll use. Which you should always be conscious of during any off-road adventure. Please use as little (ph neutral) dish soap as possible, and stay away from water sources to avoid water or soil contamination.

In a pinch, instant noodles are a favorite emergency meal of ours – you simply need boiling water and many of these packs are already in a bowl and include a plastic fork. Just be sure to pack it all out.

Beef jerky, oranges, pringles (they pack better), and chocolate are great for combating hanger and morale, making the time on any road trip go faster. Additionally, pick up a few nice boxes of chocolates and candies for kids that you make friends with along the way.

One more thing: it's definitely great fun to transport eggs. You better come up with an idea!

Don't forget to also pack the essentials such as baby wipes (or reusable rags), dish soap and a sponge, big bottled drinking water (we can't stress this enough), hand sanitizer, and sunscreen.

Most people forget to pack these items and can find themselves out in the middle of their grand adventure with nothing to clean their dirty dishes with or with a sunburn that will make the rest of any car journey one to never to forget (and we don't mean that in a good way). Luckily, a little trip preparation goes a long way in Mongolia.

Our Favorite Grocery Stores in Ulaanbaatar
Wondering where to shop for what? We break down our four favorite stores and markets to find just about everything in the city.
E-mart
State Department Store
Good Price
Black Market
The Costco/Kaufland equivalent of Mongolia, E-Mart is our favorite place to stock up for any trip. You can find just about anything and everything you need here, from soaps and shampoos to fresh produce, veggies, meats, hot sauces, coffee, liquor, and beer. There are two locations in Ulaanbaatar we recommend – E-Mart Chinggis and E-Mart Khan Uul. The second location is our favorite for its size and accessibility – it's much easier to access with a car and can be an easy stop on your way out of the city as you start your trip.

Located in the city center, the 100-year-old State Department Store is an iconic shopping center that has a little of everything. You can find outdoor wear and camping equipment if you forgot something essential and the Nomin Supermarket on the bottom floor is well stocked with everything from gas canisters for stoves, wet wipes, dish soap and sponges, a variety of canned goods, teas, rices, pastas, and more.

Another local favorite is Good Price. Not only are they stocked with Kirkland-brand items, but they have a wide reaching selection of other foreign and vegan products as well. If you have food allergies and require very specific food types, Good Price is your place. Just be warned that the name Good Price doesn't always live up to its name.

For anything else, including everything from camping gear odds and ends to Mongolian deels (the traditional robes you'll see herders wearing across the steppe), the Black Market (Narantuul) is your place. Bring cash and watch your pockets, walking around this market is as cultural as it is functional – this is where local Mongolians come to stock up on just about everything from houseware to clothes.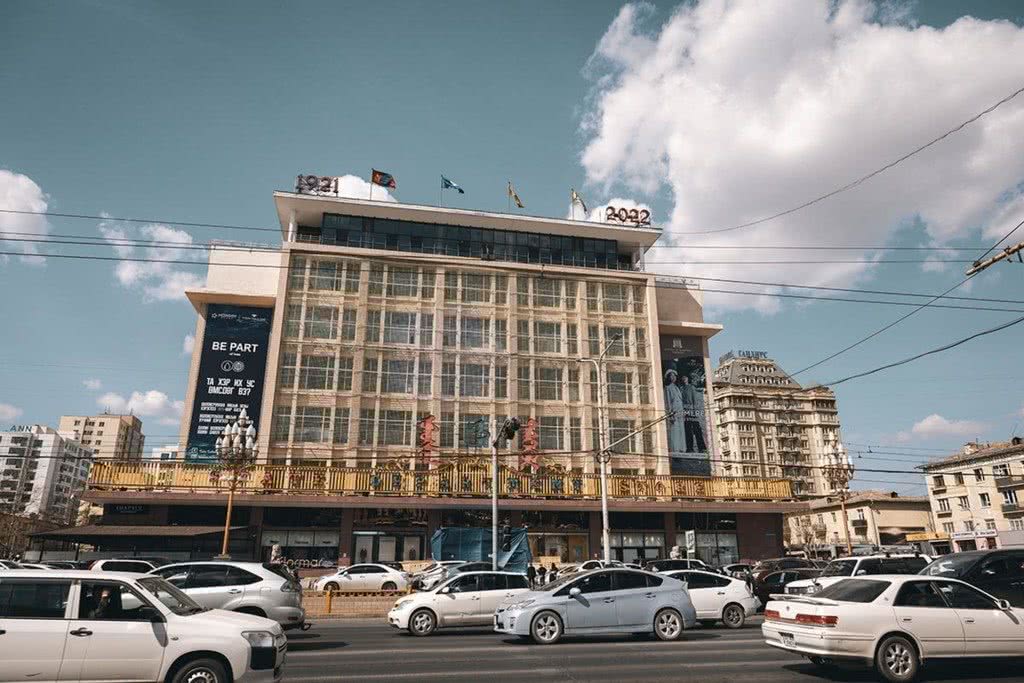 Shopping Tips
It is (in our opinion) very important to know that no alcohol is sold on the first of each month in Mongolia. So, if you plan to leave the city on or around the first of the month, buy your road trip beer and alcohol stash accordingly.

Meat and veggies in Mongolia may not last as long as you're used to. Only buy what you need for a few days at a time and have non-perishable options (canned tuna, canned beef, beef jerky, etc) as a backup option in case you don't find more meat along the way (which usually isn't too hard).

What to Know about Drinking/Bringing Water
We (and the CDC) don't recommend that you drink water from the tap in Mongolia. Instead, we recommend that you buy gallons of water to travel with on your trip instead. You'll need this water for drinking, cooking, and if you feel the need – showering. How much or how little water you travel with is up to you but we recommend - and kindly ask you - to buy only the big 5-10L bottles and bring your own reusable ones from home to always refill. The big bottles make great gifts for nomads along the way - that's where they can store food, milk or other items.

A good rule of thumb is two to two and a half liters per person per day.

Additionally, brands like LifeStraw, whose three liter gravity bag is perfect for a place like Mongolia, have portable water filtration devices that can really come in handy when you're on the road. While there are water sources everywhere, there are more animals than people in Mongolia. So, for bacteria and virus-related reasons, always be aware of where you're getting your water from. Always look for the highest point of a water source or a spring that come through the ground (which acts as a natural filter).

For more frequently asked questions about our Follow the Tracks tours, and what it's like to road trip across Mongolia, visit our FAQ page.


---